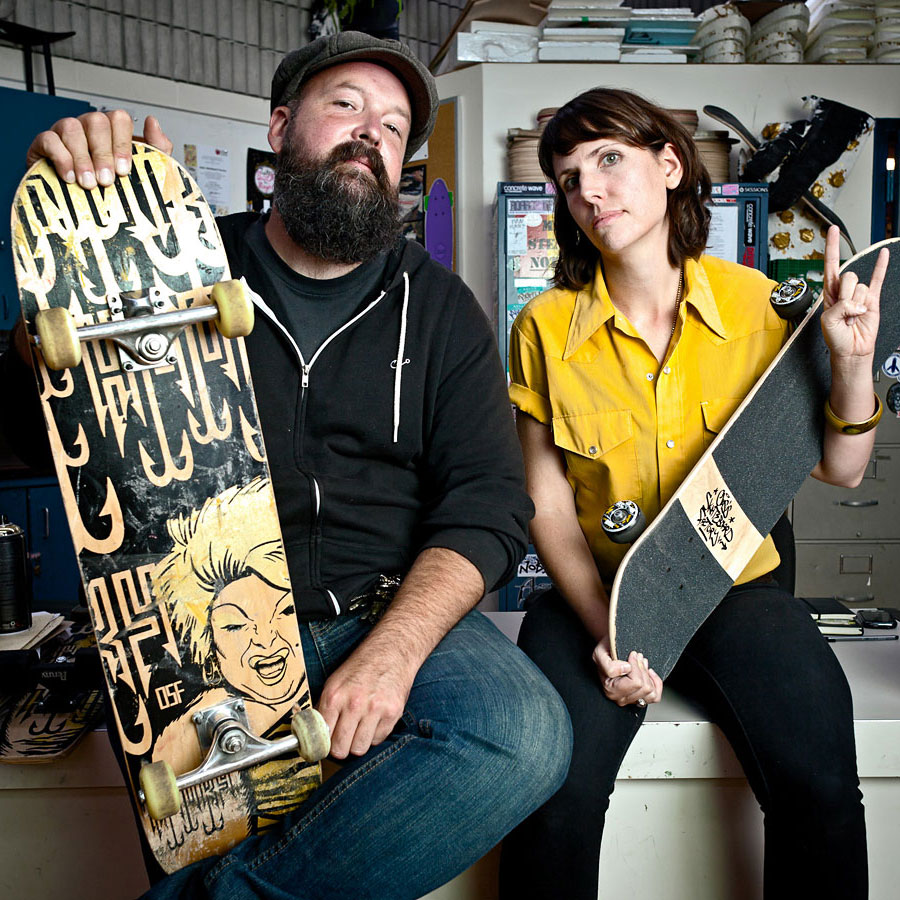 "Teachers are the unsung heroes of alternative education. Students and parents may come and go, but teachers provide continuity and institutional memory, year after year, decade after decade, often in a career-long commitment to one school community… Who are these teachers, we wondered? Are all of them as interesting as the people who taught us? What drew them to their work, and what kept them there? We decided to find out."
— Fieldwork: Talking with Teachers in Alternative Schools
Fieldwork is an ongoing collaborative documentary project by me and Ariel Fielding, interviewing and photographing alternative school teachers in Toronto, Canada. You can read the interviews on the project website: Notes from the Field.
ALPHA Alternative School
ALPHA Alternative School
Oasis Skateboard Factory Craig Morrison and Lauren Hortie
West End Alternative School
West End Alternative School Cassandra Kirchmeir-Gitt
Ravi, Rob, and Bob of Inglenook Community High School